Chicago Bosnian Community Says No Peace Without Justice
October 31, 2012
By Ellyn Fortino
Samir Biscevic doesn't sign his paintings, because they're never finished.
Nor does he seemed finished with his paintings that keep him locked into his home country, Bosnia, and the atrocities that slipped much blood and left deep scars.
"My paintings are not beautiful. There is no beauty here," Biscevic said as he surveyed about 70 paintings stacked in his Norwood Park studio on Chicago's Northwest Side. "They are made to raise awareness about this issue."
That's exactly what they did at a recent gathering at Loyola University that marked the 20 years since the start of the genocide in Bosnia Herzegovina.
"No Peace Without Justice," was the theme that brought the 49-year-old artist and others together for the event.
It's "absolutely crucial" to talk about and document what happened now while the people who have experienced the war and genocide are still alive, said Reik Hodzic, director of communications for the International Center for Transitional Justice, at the Oct. 19 event.
"This is what we all owe, not only to ourselves, but primarily to our children," he said to the nearly 200 audience members. "It's bound to happen again if we do not understand it and if we do not address it." But there continues to be conflicting narratives from the perpetrators and survivors of the genocide, and that's a real "danger," said Esad Boskailo, a Bosnian psychiatrist who survived living in six different Serbian concentration camps in the 1990s.
"There is a narrative of Bosniak victimhood that has been created as the backbone of our identity, which unfortunately, I think we have to look into as problematic, because it does not offer any solutions," said Boskailo, who's lived in Chicago for four years.
That narrative "plays into the heads" of those who continue to whish for separation, he said.
"They are very happy to leave Bosniaks in their victimhood while telling their own people, 'Just forget about them. We've done nothing to them. This is all a lie. There was no genocide…We are the victims. If something happened, they deserved it,'" he said.
A conflicting narrative can be heard at former Bosnian Serb Leader Radovan Karadzic's long-running genocide trial.
Karadzic, who's accused of genocide and war crimes, denied any wrongdoing earlier this month at The Hague and said he should be praised for promoting peace.
The war in Bosnia and Herzegovina broke out in 1992 to 1995 as a result of the breakup of Yugoslavia. The war left more than 100,000 dead and millions displaced.
The Serbian government wanted to keep Yugoslavia together in one country. However, the individual countries wanted out. Slovenia was the first country to declare independence followed by Croatia in 1991. Serbia, Kosovo, and Bosnia were the only countries left. Tensions escalated when Bosnia attempted its break from Serbia.
The groups of people living in the area were differentiated by religion. Catholics were considered Croatian, Orthodox Christians were considered Serbian and Muslims were Bosnian, or Bosniaks. To secure Serbian territory, Bosnian Serbs backed by the Serbian government began the genocide against Muslims and Catholics.
About 40,000 Bosnian refugees are estimated to have resettled in Chicago during and after the conflict, according to the Consulate General of Bosnia and Herzegovina in Chicago.
Boskailo said it's taken him 20 years to be able to talk about what happened to him without hatred.
It hasn't been easy reliving the trauma, but he had to tell his story in order to document it for future generations and to help other survivors heal, he said.
With the help from veteran journalist Julia Lieblich, he shared his account of friends fighting against friends during the war and being held captive in the camps in the book "Wounded I Am More Awake: Finding Meaning After Terror," which was released in April.
Before writing the book, Boskailo said he presented his account of the concentration camps around the United States. People told him he shouldn't talk about it.
"I answered very calmly. 'So I guess you are asking me not to be angry about what happened to me, but you allow yourself to be angry, because I'm talking about that," he said. "I think that's not fair– that's not fair– as nothing in the war in Bosnia was fair."
Mary Fabri, a clinical psychologist and former director of the Heartland Alliance Marjorie Kovler Center, said Boskailo and Lieblich's book offers an opportunity for a "very, very important dialogue." "It's part of healing," she said.
Like Biscevic's paintings, Boskailo's book is larger than his story. "It's about everybody who ever suffered," Boskailo said.
Boskailo would not share stories from inside the concentration camps at the event, but he did bring some photos.
On a large projection screen in Loyola's Galvin Auditorium he showed a half-dozen pictures of painfully thin men with their heads shaved and ribs and bones visible from underneath their skin as they stood behind metal fences.
As Boskailo flipped through the photos, whispered words in Bosnian and audible sighs filled the auditorium.
The last photo he shared was different. It was taken from inside a car looking out to a row of men lined up outside of a camp. A Catholic priest who was looking for Boskailo took it, he said to the audience as Boskailo pointed himself out in the picture.
The moderator of the event, Aleksandar Hemon, a Bosnian-American writer, shared a story from his visit to Bosnia this summer. He said he was enjoying company with friends while children played in the yard. To his shock, he noticed they were playing genocide. Some of the children put their hands on their head as other children pretended to shoot them, he said.
Transitional justice expert Hodzic said he's worried about what children know and what they will do with that knowledge.
The context that the older generations set for what children understand is "deeply, deeply negative" at the moment, he said.
In Bosnia, the negative context has manifested on social media. Hodzic said the threatening level of discourse on the Internet among the youth horrifies him.
"They do want to shake this off," Hodzic said. "They want to move on. They want to think about Europe and having some money and enjoying life and all these things, but it is with them all the time." The community has to start acting constructively, "because the longer we leave it, the more difficult it will be to dislodge whatever gets cemented," Hodzic added.
Back at Biscevic's garage-converted studio on an unseasonably warm fall evening, he stared at his unfinished art.
"My paintings about Bosnia become about all people, because it's endless," Biscevic said. "We have to talk about it. It's never enough."
Biscevic came to Chicago in 1996. He often presents his artwork at various solo and group exhibitions throughout the United States and Europe. His work is also available to view on his website.
"Many people, they are never going to talk about (the war), they are never going to think about it," he said.
But even so, Biscevic remained optimistic.
"If with all my paintings– if I save just one life — I'll consider myself very successful," he said.
See video below: Samir sat down for an interview in his Norwood Park studio and talked about how his paintings relate to the Bosnian War.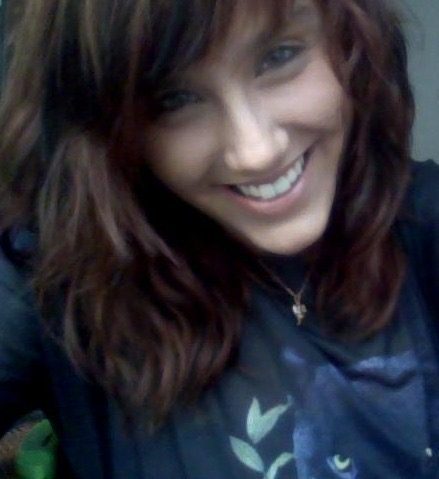 Ellyn Fortino